LEGNO Composite Panels with Natural Character by Alucobond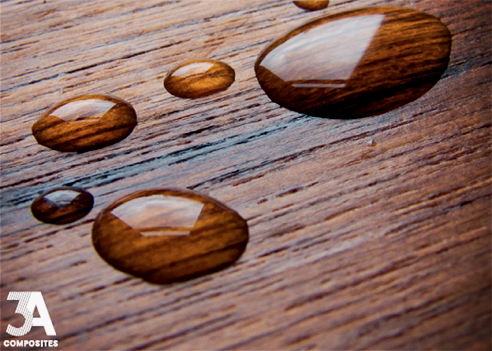 ALUCOBOND® LEGNO composite panels are real natural beauties: four different wood look finishes featuring the sophisticated character of wood. The look is so natural and authentic because the wood grain pattern is not repeated, even in five-metre long panels.
ALUCOBOND® LEGNO composite panels also display their powerful character: The flatness and flexural strength of these lightweight panels, mean ALUCOBOND® LEGNO is ideal for numerous different facades - both in large formats or as narrow slats. In addition, the panel's diverse processing options ensure the greatest possible architectural scope. Panels can be folded into complex and multi-dimensional shapes or given a sharp and precise geometry using routing and folding.
The extreme durability and weather resistance provided by ALUCOBOND® LEGNO composite panels mean they out-perform natural wood. The panels are resistant to fungus and rolling, and protected against moss growth and weathering.