Tips for Installing Indoor Ceramic Tiles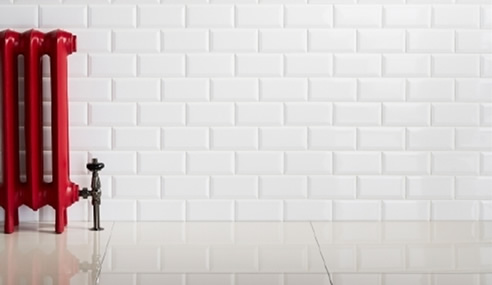 Indoor ceramic tile installation doesn't have to be complicated. Different kinds of tiles call for different preparation and application methods. Johnson Tiles Australia are manufacturers of wall and floor tiles, and have curated their own set of instructions and recommendations when it comes to tile installation to ensure the best possible outcome.
Johnson Tiles' ceramic range is one of their best selling collections, due to the tiles durability and aesthetic appeal. The installation of these products is much like regular methods but, there are certain things contractors need to consider.
Things to Remember when Installing Indoor Ceramic Tiles by Johnson Tiles
1. Inspect the substrate. Make sure the surface to be tiled is level, free from contaminants and loose debris, and shows no signs of damage, cracks or moisture.
2. Check the adhesive for suitability. Natural surfaces such as timber or particleboard are susceptible to excessive movement. In these scenarios either specialist adhesive products or adding a layer of cement sheeting will be required.
3. If the application surface is a wet area, make sure that the tiler uses an appropriate waterproofing membrane and seal all joints with non-acidic waterproof, suitable silicone.
4. Never use wall tiles for floor applications. In certain circumstances, floor tiles can be used in wall applications. Some floor tiles are considerably heavy so the tiler must ensure that the wall substrate can handle the excess weight. External suitable floor tiles are typically rough in texture. Using them as wall tiles are discouraged because they can cause injuries like wounds and scratches.