Coloured Stenciled Concrete from Designer Concrete Coatings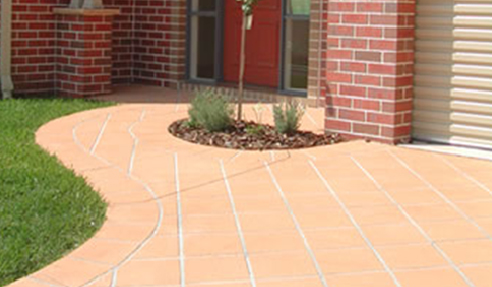 Designer Concrete Coatings specialises in the design and manufacture of coloured stencilled concrete. The paving system is directly applied to the surface of fresh cast-in-place concrete to produce a beautiful landscape feature for driveways, footpaths and outdoor entertainment areas.
The innovative use of composite header coloured stencilled concrete is a popular choice for paving since it provides an economical and long-lasting alternative to traditional segmental paving options. The paving system has inherent weed-control and other maintenance requirements.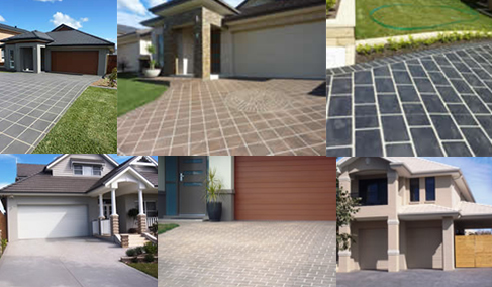 What are the Benefits of using Coloured Stenciled Concrete from Designer Concrete Coatings?
Economy and Value
The paving systems are a modern alternative to standard concrete paving finishes, providing a competitive price when compared to clay brick or tile alternatives.
Low Maintenance
The coloured stencilled concrete is durable and resistant to abrasion, weather exposure, as well as pedestrian and vehicular traffic. It only requires minimal cleaning and resealing from time to time to maintain a long-lasting aesthetic appeal.
Skid Resistant
Designer Concrete Coatings also offers a textured finish suitable for all coloured stencilled concrete range to reduce skid hazard and improve safety for users.
Quality Assurance
All Designer Concrete Coatings products are designed and manufactured in strict compliance with international standards.
Pavement Options
The coloured stencilled concrete range can be used in patios, driveways, terraces, services courts, carport floors, shop floors, pathways, entranceways, pool surrounds, kitchen, and family room floors.
To learn more about the coloured stencilled concrete, contact Designer Concrete Coatings or head over www.designerconcrete.com.au.