Slip-Resistant Stainless Steel Drain Grates for Pool Surrounds from Hydro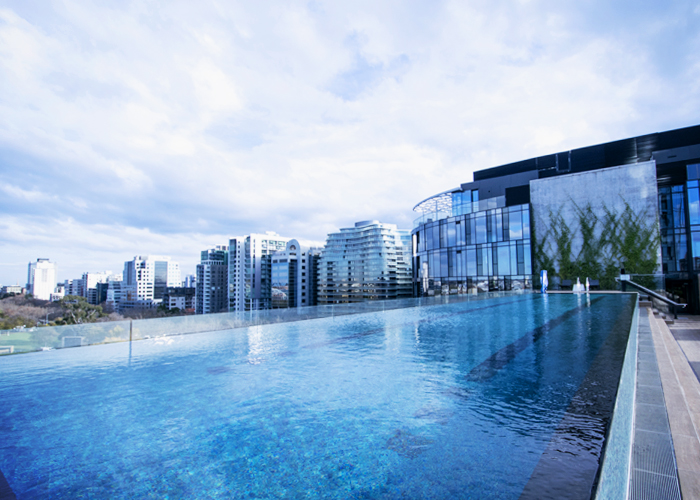 Hydro Construction Products innovative range of slip-resistant stainless steel drain grates have rapidly become the top choice of major architects, builders, and specifiers for pool projects across Australia. This is due to the distinct characteristics and uncompromising advantages of these drain grates, making them ideal for applications where there is a high volume of water flow like public pool areas. With Hydro's slip-resistant stainless steel drain grates, you are guaranteed a safe and efficient pool walkway without sacrificing design.
The addition of an effective drainage system for walkways is by far the most critical element to consider when building a commercial swimming pool. Subject to constant moisture and commonly stepped on with no footwear, pool walkways can become extremely hazardous if built with poor drainage and slippery grates. Substandard poolside drainage systems heighten the risk of slip and fall incidents, promote the growth of algae and mildew problems, plus increase water waste.
Hence, commercial specifiers and homeowners alike opt for Hydro's stainless steel drain grates. Developed using the highest quality stainless steel, grades 304 and 316, these drain grates offer excellent hygiene and corrosion resistance which are both considerably beneficial for pool areas. Non-susceptible to dirt, contaminants, and moisture retention, these slip-resistant stainless steel drain grates will create a smooth yet maintenance and corrosion-free surface that is equally safe to walk around on with bare feet. For increased safety, they are also fitted with SureGrip slip-resistant nodules and banded ends with protective edges.
Hydro products are manufactured in compliance with the standards set by the Australian Stainless Steel Development Association (ASSDA) and WaterMark Levels 1 & 2. Meaning all stainless steel drain grates are practically and hydraulically effective, offered with the added benefit of a sleek, high-end finish. Lockdowns, a Nyalic coating, and additional electropolishing are available upon request. For more information, contact Hydro or visit www.hydrocp.com.au today.