Bespoke Stainless Steel Drainage Grate Applications from Hydro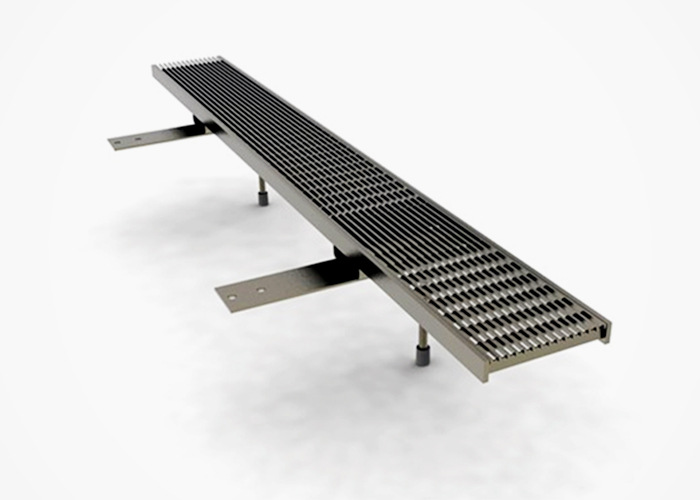 Hydro Construction Products is an industry leader in the design and manufacture of bespoke stainless-steel drainage grates that can be used for a wide range of applications. When compared to conventional drainage, these products are built to the highest standard using the finest quality of stainless-steels: Grade #304 and higher-quality marine-grade #316. They are purpose-designed to be durable, corrosion-resistant, hygienic, non-slip, and most importantly, compliant with Australian Standards.
Hydro's bespoke stainless-steel drainage grates are particularly ideal for;
Food Processing/Commercial Kitchens - Due to their hygienic benefits plus high resistance to saline moisture, chemicals, and solvents, Hydro's stainless-steel grates for food processing environments are ultimately safe for both employees and customers.
Residential Bathrooms - Durable and anti-slip, stainless-steel drainage grates are perfect for residential bathrooms. Homeowners can choose from a simple square trough or lineal design, depending on their interior design scheme.
Aesthetic Indoor or Outdoor Areas Requiring No Design Modifications - The narrow profile of stainless-steel zero threshold drainage grates by Hydro are perfect for this application. The seamless integration ensures minimal impact to your architecture.
Landscaping/Poolsides - Stainless-steel drainage grates are hydraulically effective and aesthetically suitable for outdoor features like a backyard landscaping or poolsides aiming to minimise surface water.
These excellent stainless-steel drainage grates from Hydro give you the confidence of reliable wastewater management for as long as possible. Standard styles and sizes are readily available for supply, but if you have specific project requirements, the team can always suggest a custom fit for you. For more information, visit www.hydrocp.com.au today.