Custom Outdoor Drains & Grates for Hospitals from Hydro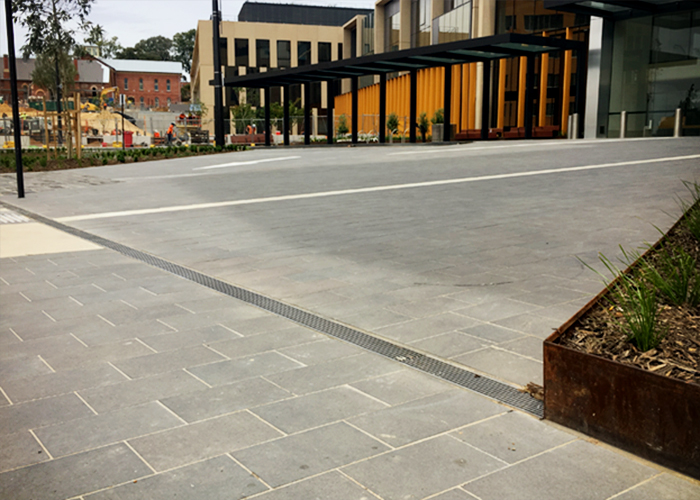 As Australia's preeminent water management manufacturers and suppliers, Hydro Construction Products ensures that their custom outdoor drains and grates are built from high-quality materials and backed by state-of-the-art manufacturing. Specifiers will ultimately enjoy utmost durability and functionality without a compromise on appearance.
These custom drains & grates are perfect for a range of commercial spaces, just like the Bendigo Hospital in Victoria, Australia. Perhaps one of the largest regional developments in the state, this world-class healthcare facility has 11 operating theatres, multi-level car parks, and a helipad. Hydro is proud to have been a part of this remarkable project as the official supplier or their architectural surface water management systems.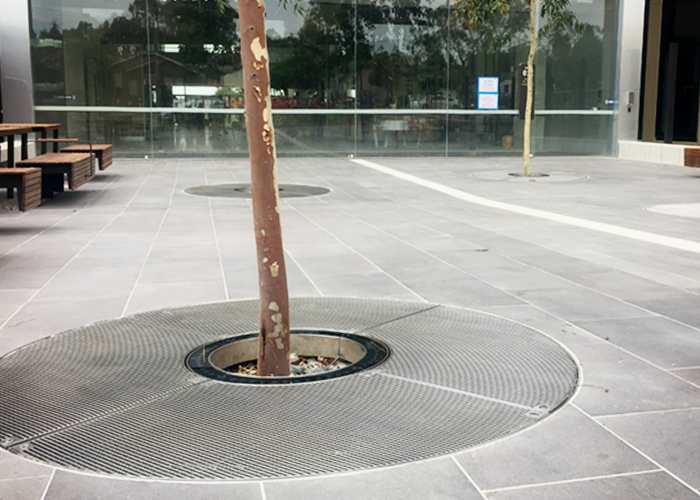 Custom outdoor drains and grates used include;
Decorative Stainless Steel Tree Grates - Installed around the trees in front of the hospital building. It protects the roots from excess water runoff while also ensuring a safe and flood-free sidewalk in case of storms.
Hydro Top Slot - A discreet outdoor drain solution with minimalist design, perfectly blending with the designer architecture of the hospital.
Hydro Supreme Drain with Stainless Steel Heelguard Grates - Ensuring optimal drainage capacity while resisting chemically aggressive substances. The installation was quick and easy due to their incredibly lightweight property.
The installation of these custom drains & grates from Hydro has played a vital role in creating an outstanding facility that is safe, convenient, and environmentally friendly. For more information, visit www.hydrocp.com.au today.