Decorative Concrete Systems from Designer Concrete Coatings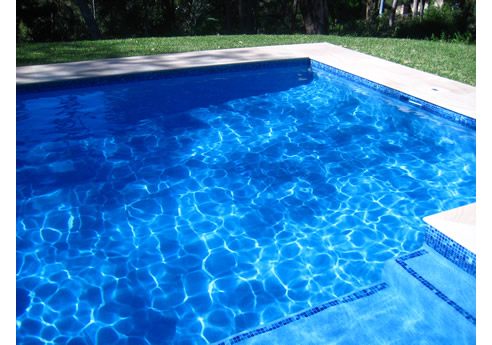 Designer Concrete Coatings Pty Ltd is a family owned and operated Australian company now based at Ingleburn. The firm specializes in the materials design and production of decorative concrete systems inclusive of stencil and stamped concrete. The company also produces architectural floor coatings, complementary product systems for polished concrete and swimming pool interiors.
Designer Concrete Coatings systems are a modern alternative to standard concrete paving finishes at a competitive price over clay brick or tile alternatives. Our decorative concrete paving systems are formulated to achieve excellent performance and durability. Drive on, walk on, Designer Concrete Coatings products look good, and are superb value for money.
Designer Beadcrete swimming pool coatings are a simply unique architectural pool finish that creates magnificent light refraction in the water - spectacular by day - sensational at night with the pool lights on. Choose from an array of rich reflective colours that so magically complement your concrete pool design, your home and lifestyle surroundings.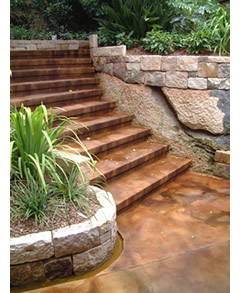 Designer Concrete Coatings Head Office & Manufacturing
19 Liverpool St
Ingleburn NSW 2565
Ph: 02 9829 3311
Fax: 02 9829 3544
Email: sales@designerconcrete.com.au
Designer Concrete Coatings Padstow
17b Arab Rd
Padstow NSW 2211
Ph: 02 9771 4846
Fax: 02 9771 1514
Email: sales@designerconcrete.com.au
Designer Concrete Coatings Thornleigh
4/10 Pioneer Ave
Thornleigh NSW
Ph: 02 9481 7155
Email: sales@designerconcrete.com.au

Please feel free to browse our website for further information including technical data, application guides and showcase's.