Lightweight Columns from Ezybuild Facades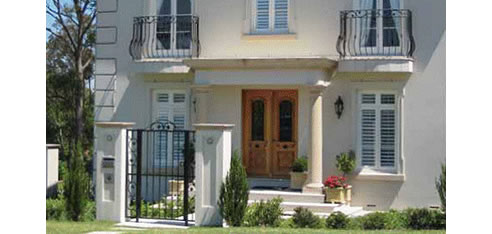 Ezybuild Facades Pty Ltd is an Australian owned company dedicated purely to manufacturing decorative external mouldings and lightweight fence walls.
Management include experienced craftsmen with over 30 years experience in specialised decorative mould-making, reassuring our products are of high standard.
Many standard features and systems are displayed within our detailed brochure. Our experienced staff will liaise with architects and home owners to achieve that unique look, or solve a previous design flaw.
The external mouldings are manufactured using a special fortified polymer render cement, encasing polystyrene. The polymer render is mixed in with strands of alkaline resistant fibreglass which binds and hardens the cement. A minimum of 5mm cement is used to encase the polystyrene and in most cases the cement is closer to 10mm in thickness resulting in a rock hard finish that is extremely durable.
Light weight columns including modern, Grecian and Italianate architecture.