Automatic Doors Melbourne by Gilgen Door Systems from Doorways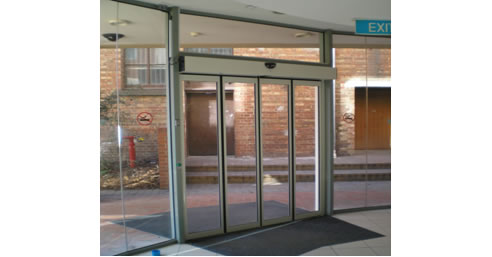 Automatic doors from Gilgen Door Systems provide the ultimate automatic door solution for every entry requirement from sliding, revolving or swing door entrance's.
Gilgen Door Systems automatic doors are cost effective, reliable and a superior automatic door brand throughout Australia. With more than 45 years in door automation, Gilgen Door Systems is a world leader in the manufacture and supply of automatic doors, gates and sliding wall systems.
Gilgen Door Systems automatic doors (for which Doorways Pty Ltd is the Australian and New Zealand distributor) are Swiss Engineered and incorporate all Swiss Origin drive equipment and Australian manufactured aluminium sections.
For more information on the Gilgen Door Systems product range or for details on more automatic sliding door sites in Melbourne, please contact our office or visit our website.