Disability Access Solutions for Barges from Platform Lift Company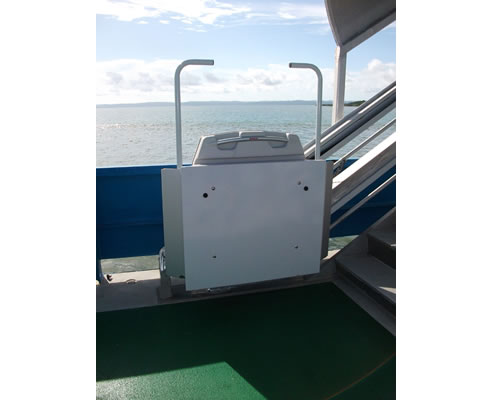 Fraser Island Barge
The Fraser Island ferry commutes between Fraser Island and Hervey Bay 8 times a day with its only access to the passenger deck being via a long flight of steps.
Platform Lift Company installed a straight run platform stairlift to ascend and descend the 18 steps to gain wheelchair access.
The platform lift or wheelchair stair lift was installed in 2010 and is used almost everyday.
NSW:
02 9932 3600
VIC:
03 8651 2999
NSW: Balgowlah Business Park, Unit 1, 28-34 Roseberry Street, Balgowlah NSW 2093
VIC: 43 Bakehouse Road, Kensington, VIC, 3031