Repairs to Leaking Balconies with Building Services Australia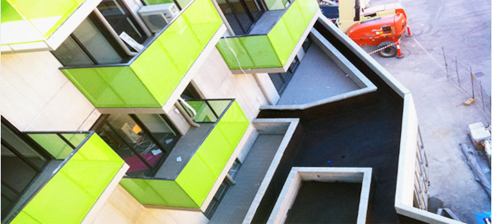 Effects of Water Ingress
Balconies and walkways are exposed to the destructive forces of the elements: rain, wind, sunlight, and freezing conditions.
Penetration of water through top balcony surface and exposed edges of both reinforced concrete balconies and timber framed balconies leads to deterioration.
Deterioration of the balcony structure causes significant defects to occur, such as concrete spalling.
Accumulation of calcium crystals and salts, known as "Efflorescence" occurs on balcony surfaces only in the presence of water.