Genuine Recycled Timber Flooring - Relik by Havwoods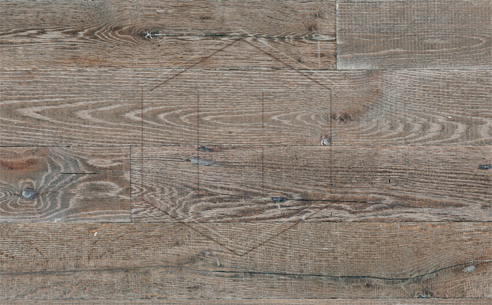 Recycled timber makes an extremely impressive feature floor, wall or ceiling, but fitting is a lengthy and difficult process and you must allow for considerable wastage. To give you all the authentic beauty without the drawbacks, Havwood's genuine recycled timber is made into quality, 18mm thick, T&G, ends matched, engineered planks, resulting in an easy to fit floor with little waste.
Better still, the fitted floor will remain stable, even given the extreme changes in climate suffered in some areas of Australia, and may be used over underfloor heating (conditions apply). Plank widths vary, as befits genuine recycled timber.
View Havwood's Relik Genuine Recycled Flooring products here.