Solid Colour Sheet Flooring Bloc PUR Range from Polyflor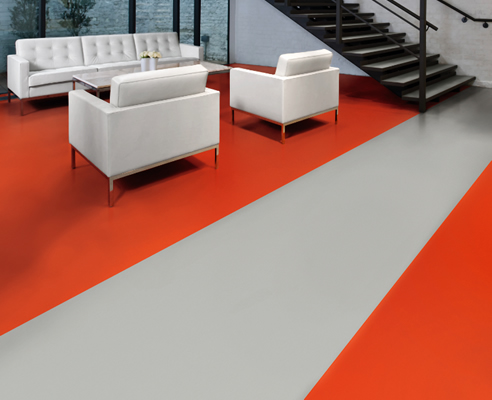 New flooring on the BLOC
Since primary school, we've been asked what our favourite colour is. Nowadays, when designing interiors, choosing the right colour is still no easy feat.
Colour is all around us, a vital part of our world and existence. It can impact our emotions, influence our behaviours and change the way we think and feel. The effective use of colour can make a room come alive and stimulate those within it. Whether it's at home or in the workplace, colour choice can fuse together elements, providing a subtle backdrop or making loud splash.
We created our new Bloc PUR range with all that in mind. We noticed trends in what shades people gravitated toward, which tones soothed the eye and which flavours worked well for our commercial clients. We then developed our first range of solid colour sheet flooring which offers our customers an extensive choice to create their most desired and creative looks.