Underfloor Heating Systems Sydney from Coldbuster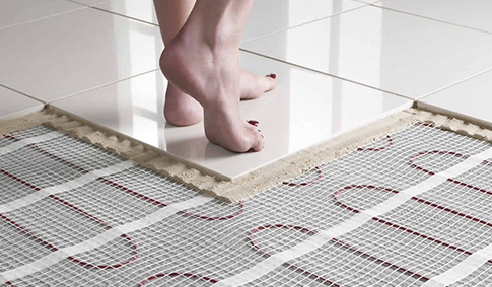 When seeking optimum interior insulation, there are countless reasons to install underfloor heating systems in place of the regular heating or cooling equipment. Acclaimed experts in producing the highest quality floor heating and advanced thermostat controls, Coldbuster is a premium brand for the supply of highly reliable underfloor heating systems in Sydney.
With over 20 years of professional experience in the insulation industry, Coldbuster has produced integrated underfloor heating systems with improved energy efficiency, easier installation kits, and a better heating output for almost all floor applications. This heating system is deemed safer with no risk of fire or burning at all, plus no visible heat source as it is hidden underfloor for maximum comfort and aesthetics. Coldbuster underfloor heating systems are delivered either in preconfigured mat roll kits or as lengths of heating cable.
Take advantage of Coldbuster's obligation-free quote and product recommendations when thinking of new or renovation projects. Learn more about Underfloor Heating Systems by heading over www.coldbuster.com.au today.