Vinyl Flake Flooring for Schools from Concrete Surface Coatings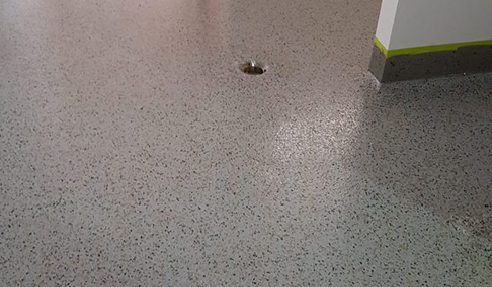 Carnegie Primary School - Vinyl Flake Flooring
Concrete Surface Coatings upgraded the sports hall of the Carnegie Primary School. We applied a vinyl flake floor coating to the toilets, showers, and storerooms.
In the shower area, we troweled an epoxy screed with a gradient around the bays.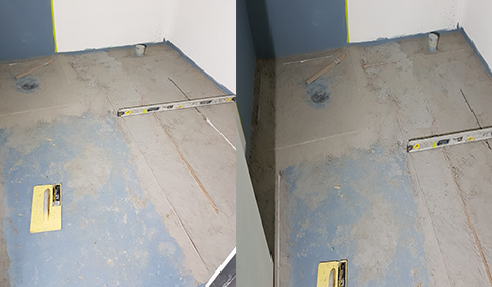 We coated the floor with Koala Grey epoxy coating and added Peacock coloured vinyl chips to the floor. We then apply a clear polyurethane coating over the vinyl flake flooring for antibacterial purposes.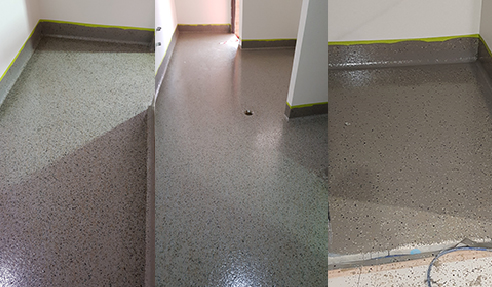 For more information, please visit www.concretesurfacecoatings.com.au.