Decorative Stainless Steel Covers for High Pedestrian Areas from Hydro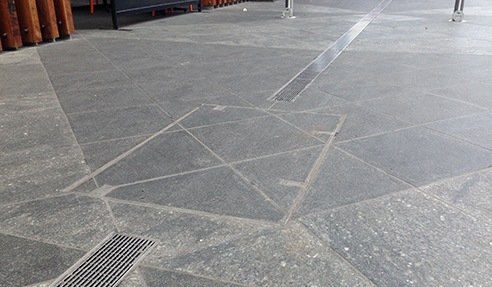 Hydro Construction offers a broad spectrum of decorative stainless steel covers for both domestic and residential needs. Available in a large range of decorative styles, patterns, and materials, it complements almost any landscaping scheme without the need to compromise on quality, efficiency, or safety.
Since 2003, the Queensland-based company has been in continuous pursuit of drainage innovation, manufacturing products using only the finest latest materials and components. Strengthened by their utmost dedication and client-centric services, Hydro has cemented their position as a distinguished supplier of water management solutions across Australia and New Zealand.
Hydro's decorative stainless steel covers are an ideal drainage solution for high pedestrian areas where aesthetic value is prioritised, including restaurants, hotels, shopping centres, and airport terminals. Manufactured in either class B or D, the cover can accommodate heavy commercial vehicles with up to 8,000 kg wheel load on a daily basis.
The drainage system cover is available with 25mm to 60mm edging, manufactured in conformity with Australian Standards AS3996 for access covers and grates. This certifies the safety, efficiency, and sustainability properties of the decorative stainless steel cover atop of its aesthetic benefits.
Decorative Edge Covers in Action
Hydro Construction has been recruited to supply their decorative edge covers for a range of small to big projects across Australia.
Innovation Walk, Clayton
The Innovation Walk project in Clayton by Rush Wright Associates was initiated to improve the landscape of Monash University, featuring the multipurpose paved boulevard, plaza, plus innovative wetland and biofilter zone.
Aiming to provide a sustainable sociable outdoor space with aesthetically suitable drainage for the students of Monash University, Hydro was employed to supply decorative stainless steel covers installed with bespoke stainless steel grates and frames.
Narellan Town Centre
Narellan Town Centre has required an extensive redevelopment before its official comeback as a major retail hub in New South Wales. The project required heavy-duty and discrete linear drainage solutions that are easily maintained, hence Hydro provided quality grates, stainless circular drains, and decorative stainless steel covers.
The Kitchens at Robina Town Centre
Robina Town Centre appointed Hydro to supply and install the finest drainage solutions to fit the high-end development of 'The Kitchens', which is billed as Australia's best food court. Hydro provided LS1000 and stainless steel grates from MEA®. The visual appeal was further enhanced using Hydro's decorative stainless steel covers, effectively complementing the flooring architecture.
For information about the Decorative Stainless Steel Covers for high pedestrian areas, visit www.hydrocp.com.au today.