Hygienic Drainage Grates for Healthcare from Hydro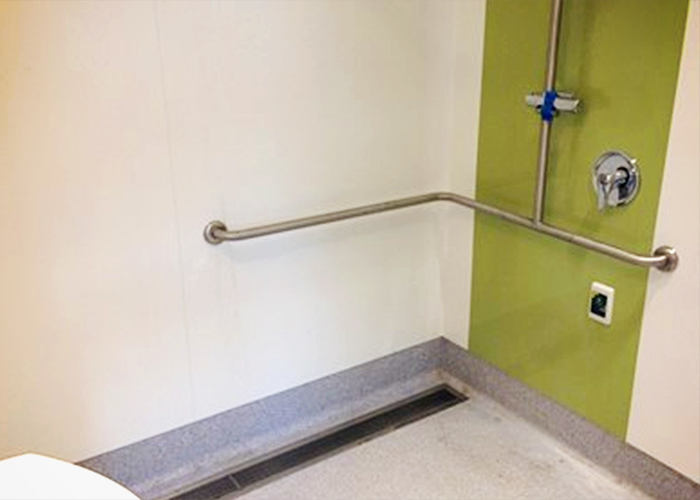 An Australian-based company established in 2003, Hydro Construction Products has developed a popular range of high-quality drainage solutions. It comprises a comprehensive roster of stainless steel channels & grates.
Designing for a healthcare facility requires careful consideration when it comes to selecting the right building products. However, with Hydro's 304 Grade Stainless Steel Grates, finding the ideal drainage design and build for environments featuring vinyl flooring such as healthcare facilities is made considerably easier.
Hygiene-sensitive settings such as hospitals, aged-care, and other health facilities need drainage designs that meet the highest standards while promoting the welfare and safety of its users. Here are the key benefits of specifying Hydro's 304 grade stainless steel grate for healthcare facilities:
Flexibility in building. Hydro's Stainless vinyl clamp system can be designed to fit any location whether it's against a wall, a corner, or the center of a room, allowing for versatility in planning the layout of any space.
Assorted finishes. Multiple varieties of surface finishes are available depending on your project's requirements. Options that maximise safety for users include Suregrip, a textured R12 finish, electropolish, and bathroom-specific finishes. An ultra-clean, smooth, and shiny stainless steel metal surface achieved by an electropolish finish is perfect for healthcare settings.
Ideal for bathrooms and showers. Hygiene-sensitive environments such as healthcare facilities can benefit greatly from Hydro's stainless steel grate. The durable build of 304 grade stainless steel is highly resistant to corrosion, even at elevated temperatures and pressures, making it suitable for bathroom and shower installations.
To learn more about Hydro's 304 grade stainless steel grates for healthcare applications, reach out to Hydro today.