Environmentally friendly anti-slip coating by Global Safe Technologies for Launceston Park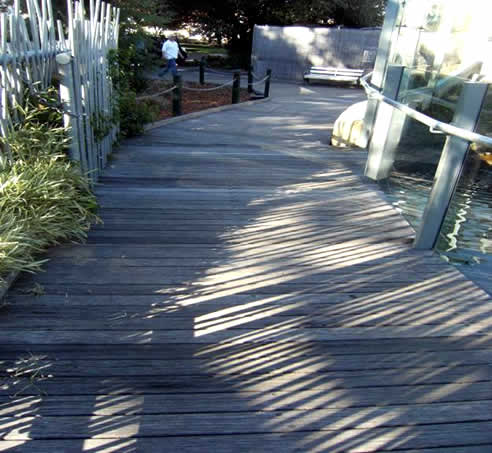 This proactive Council had some concern about public safety of the wooden public walking path at the park. To ensure public safety and prevent slip and fall accidents on the surface, they have contacted Global Safe Technologies Tasmania to propose an environmentally friendly and sustainable anti slip flooring solution.
After visiting the site and discussed with council management about the requirements, the company proposed its widely used industry leading Floor Tuff Green environmentally friendly polyurethane coating. The product's independently tested and proven slip resistive and wearing qualities, suitability and relevant slip resistance standard compliance together with the FREE ongoing risk management program (FSMP©) and best lifecycle value were presented as part of the solution.
The Council has accepted the proposed solution. Some repair work was also carried out as well as the surface was properly prepared and the product was applied. Quick curing of the product ensured that the walking path was only closed off for a minimum period of time.
The Council is very satisfied with the result as well as the professionalism of the people attended the project and the effort the team put in to ensure timely completion.
As a result of this job, the Council considering to engage Global Safe Technologies Tasmania