Natural roofing tiles by La Escandella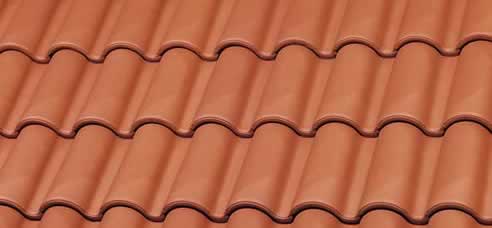 A mixed roof tile with a white body that brings together the whole taste of the Mediterranean. It is manufactured from a careful selection of white clays that are dry atomised to achieve a clean roof tile with a colour uniformity previously unheard of. These roof tiles are perfect for sunny spots inland or areas close to the sea.
A mixed roof tile of double curvature, where the design of channel and cover roof tiles combine with functionality in order to achieve easily assembled roofs. They have the traditional look and special beauty of the curved tiles. They are made in intense red with a large number of finishes so that new building work can fit in perfectly with older constructions.