Ledion LED downlights from L.P.E. Group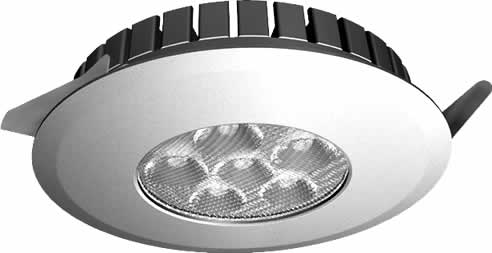 Utilizing the most advanced power LED's from worldwide renowned companies, Ledion has produced a range of downlights, already making their mark in Australia. The Ledion range of downlights which include a 5 watt (R266), 7 & 10 watt (TD26), and 15 watt (TD32) all integrate the electrical, optical and thermal management systems required by LED's, whilst maintaining a slim and compact design.
Solid state technology.
Decreased energy consumption.
Reduced Co² emissions.
Superior light quality.
Eco-friendly.
Slim and compact.
2 year limited warranty.
3 colour temperatures, Warm White, Neutral White and Cool White.
4 beam distributions, 25, 40, 60 AND 140 Degrees.
Surface mount adaptor available (TD26 & TD32 only).
IP44 (IP55 available).
Fully dimmable.
CRI values of between 75/90.
Can be operated on 12v and 24v regulated power supplies.
BCA friendly.
Distributed in Australia by the LPE Group Pty Ltd via appointed agents, Ledion is proving to be an absolute winner. LPE have been working with and developing LED light fittings for several years, and are finally convinced that Ledion can prove itself in the commercial arena as one of the best fixtures available. There is no doubt about Ledion's place, and suitability in the residential marketplace.