iMAAGE Envirolife street lighting for Woolworths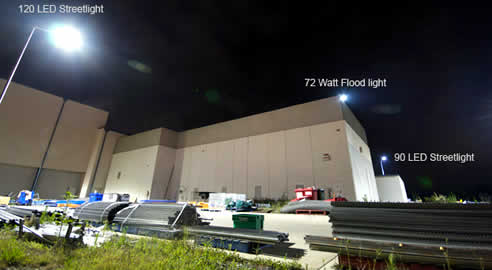 Woolworths (the fresh food people) are trialing the iMAAGE Envirolife 120watt street light, 90watt street light and the 72watt flood light for car park lighting at their distribution centers.
Woolworths are also trialing the iMMAGE Envirolife Par-38 LED 22watt par lamp in 60 of it's docking bays to replace the traditional 150watt par lamps previously used. These LED installations are proving to be a real winner, delivering better and brighter illumination with fantastic energy savings plus a much longer life span.
With the reduction in replacement costs combined with reduced energy consumption, these LED installations have a payback period of approximately 3 months.
www.imaage.com.au/envirolife/content.php?c=wwcase