New Brionne door hardware at Mother of Pearl & Sons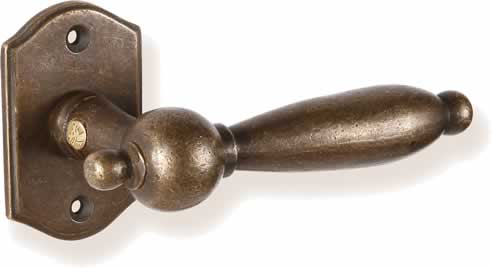 New products from Brionne expand options for creative design. Hardware is the jewellery in any setting and Mother of Pearl and Sons have surprises in store for you. These new designs and new finishes will allow the discerning designer to fulfill fresh visions in interior design. Brionne hardware, produced essentially for the French market, has been a dynamic influence in expanding design options in Australia.
Designers who believe that door and cabinet furniture if chosen well, will be the element that tie a concept together have been delivered a fantastic resource with the availability of Brionne in Australia. There is strong interest in European design locally. Texture, living finishes, design that has stood the test of time both in style and function is wonderfully expressed throughout the Brionne ranges.
Combinations of raw steel and plated finishes with porcelain, create effects that can be rustic and one end of the spectrum and extremely chic at the other. The nickel finishes, bright and brushed are a hue more like pure silver than hard edge chrome. Designs that suggest one style in the 'pewter' like finish (SP) are totally transformed finished in a different medium.
The new finishes include very raw /rustic design, stately manor proportioned sets with raw bronze finishes and understated family friendly door furniture.