Frameless bi-fold glass by Murano Walls for a Victorian Terrace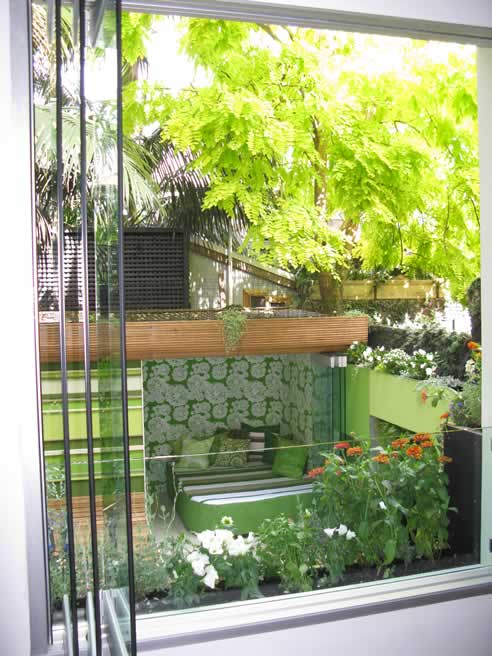 In conjunction with a television show on the Foxtel Lifestyle Channel, Murano Walls Pty Ltd were invited in January 2009 to install their products into a Victorian Terrace makeover in the inner city suburbs of Sydney.
The Victorian Terrace, in the first instance, was dark and dingy with small windows and little outdoor living areas which encompassed a small cabana in the courtyard with large timber doors that ate into most of the outdoor area when opened.
The makeover turned an ugly duckling into a seductive beauty, with the use of bright alluring colours, beautiful plantings, the Murano Walls L35 Frameless Glass Bi-Folds System in both the cabana and in the dining room area of the home (with a glass balustrade) along with innovative LED lighting and the smart and creative ideas of a well known landscape designer.
The stunning end result was achieved with the efforts of the chosen suppliers and contractors working in a 48 hour window of opportunity as a team, creating a livable space built upon with the ideas of the owners, a young couple, and their scope of achievable ideas within their budget with the full guidance of the landscape designer and his crew.