Neptune Franke kitchen sinks now at Sink and Bathroom Shop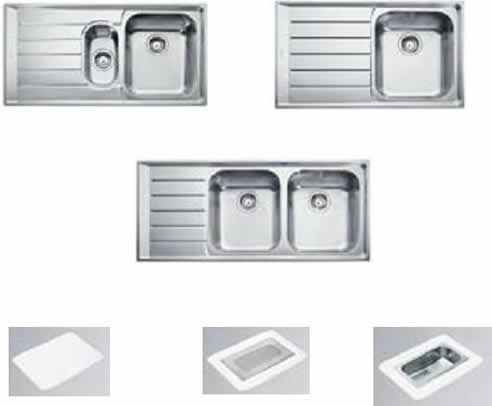 Franke is a world leader in comprehensive systems for domestic kitchens and for professional applications in food service, coffee preparation, beverage delivery and hygiene solutions. A relationship that the Sink and Bathroom shop is proud to be associated with.
The latest in kitchen sink design is now here and on display at the Sink and Bathroom showrooms.
Simplicity in its finest form, the new Neptune series of stainless steel sinks from Franke presents sleek and modern alternatives that can be complemented with matching accessories and provides a practical food preparation area for the heart of the kitchen.
The sink design gives the appearance of being chiseled and sculpted giving a deep, recessed impression when installed in any benchtop and leaving the perfect wet area for washing and food preparation.
Sink and Bathroom Shop are an Australia wide supplier of kitchen, bathroom and laundry products, including appliances, baths & spas, kitchen & laundry sinks, tapware, toilets, basins and vanities. Our aim is to service both retail and trade customer by providing quality products sourced locally or from overseas at competitive prices, backed up by service that is both friendly and knowledgeable. Whether you are renovating your kitchen, bathroom or creating a new home, the Sink and Bathroom Shop wants to assist you, whatever the style you want or the budget you want to work with. You will be sure to find that something special to complete your dream at the Sink and Bathroom Shop.