Supermain® Oriented PVC pipe by Vinidex for superior strength and performance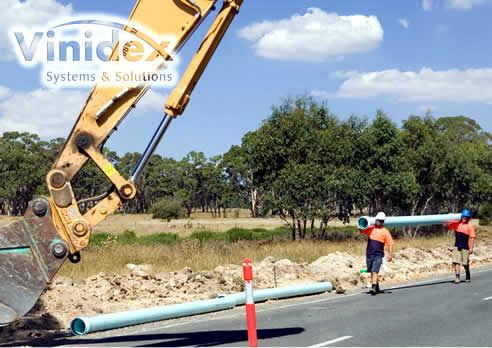 Supermain® Oriented PVC pressure pipe is the most advanced PVC pipe available. Supermain® PVC-O is ideally suited for general water supply, rising mains and other pressure applications. The benefits of PVC pressure pipes have been well established over their long service history. Molecular orientation further enhances the mechanical properties of PVC, allowing energy efficient production whilst conferring considerable performance advantages. These environmental and engineering advantages mean Supermain® is the high-performance, cost-effective pipe material choice for pressure applications.
Benefits include;
High flow capacity.
High impact strength.
High toughness.
Excellent damage tolerance.
Light weight.
Corrosion resistant.
No adverse effect on water quality.
Reduced Occupational Health and Safety risks.
Material and energy efficient - more environmentally sustainable.