Custom Tarps Melbourne from Mulders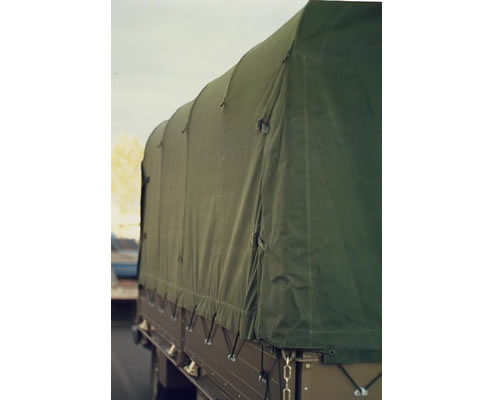 Custom Tarps can be made to order by Mulders, a leading tarpaulin manufacturer. We make bespoke tarpaulins for exposed outdoor equipment or sites.
A simple cover solutions for large or awkward items that are hard to move or store. UV resistant and waterproof tarp materials can give protection from sun, rain wind and dust.
You can order tarpaulins in a flat sheet form or designed to fit the shape of your equipment. Whether you need a trailer cover or a large span tarp for a building site, we can design a solution for you.
All our tarps are made to last, reducing long term investment. We use only durable UV resistant materials and quality sewing or welding.
We can manufacture industrial tarpaulins (tarps) to any size, in PVC or canvas. We keep a range of heavy duty materials on site, ready for manufacturing and our PVC tarps come in a wide choice of colourways.
Much of our work comes via recommendations, and we ship tarps interstate.
Other products we manufacture on site are bespoke canvas covers. These can be designed to protect industrial equipment, control panels, production lines, outdoor settings, pianos, and sandpits
Depending on the use, we can recommend different types and weights of canvas or synthetic material. We can also provide replacement covers to replicate existing dimensions.
With over three decades worth of experience in the manufacture of commercial tarpaulins (tarps) and covers, you can be reassured of quality and longevity.