Sustainable Architectural Facades from Alucobond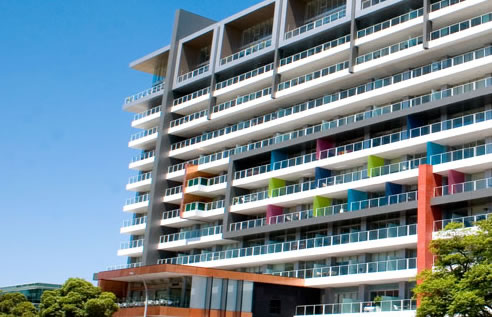 Green Building with ALUCOBOND® Materials
Environment, Health & Safety
For 3A Composites - the manufacturers of ALUCOBOND®, effective and continuous environmental protection is a top priority.
It commits itself to continuous self improvement programmes for environmental protection, many of which go above and beyond government regulations. It is of utmost importance to preserve natural resources in order to ensure a liveable tomorrow for future generations.
It is also in this area that 3A Composites strives to be a leader in its field. 3A Composites were one of the first companies to develop its own environmental management systems, which is regularly audited by independent auditors. The successful certification to EN ISO 14001 speaks for itself.
Sustainability
3A Composites are leaders in environmental stewardship and are members of the German Association for Sustainable Construction (DGNB, World Green Building Council (WGBC), The United States Green Building Council (USGBC) and is a Verified Ecospecifier product.
Its use can be used to obtain points towards LEED, BREEAM and Australian Green Building Council (AGBC) Green Star ratings.
Recycling/Recoverability
During the manufacturing process, all excess polyethylene is recycled back into the manufacturing process and all scrap aluminium is sent back to aluminium processing plants for recycling. During the paint process, all fugitive volatile organic compounds (VOC's) are captured.
Excess paint is recovered and used on the non visible face of ALUCOBOND®, and all solvents used in ALUCOBOND®'s production are collected and reused again.
ALUCOBOND®, can be fully recyclable. The polyethylene in its core is one of the most energy efficient materials to recycle and can be reheated and reused indefinitely.
The aluminium that comprises its outer skins is also one of the most recycled resources in the world and can be recycled and used for the production of new material.