Interior Acoustic Panel System DecorZen by Decor Systems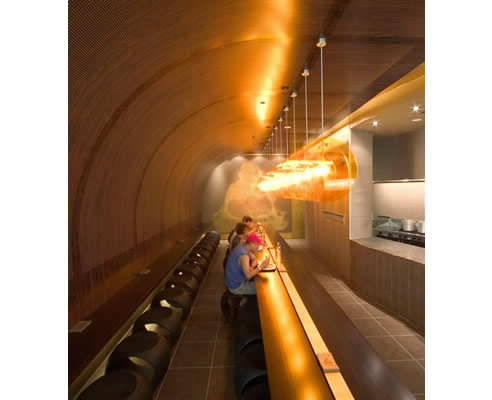 The DecorZen interior acoustic panel system. Versatile, decorative, sound-absorbing, long-lasting, guaranteed not to sag, warp or buckle.
First impressions count. That's why more and more architects and designers are specifying DecorZen for use in some of Australia's finest buildings.
It's not surprising. DecorZen's unique qualities of appearance, durability, ease and flexibility of installation, versatility and wide range of finishes are all sound reasons for their choice. The complete DecorZen System - DecorZen, DecorSorb, DecorTrend, DecorImage, DecorTile, DecorEdge and DecorClear - has been manufactured with your needs and demands in mind. A decorative panel lining system giving your project a prestige finish at a reasonable cost.
DecorZen. The complete acoustic panel system.
DecorZen offers a choice of plywood or MDF substrates in a range of materials and finishes to suit high impact areas like sporting facilities, schools and auditoriums. Suitable for all interior applications and installed in accordance with specifications, DecorZen is guaranteed not to sag, warp or buckle.