MEA® Heavy Load Landscape Drainage Channels from Hydro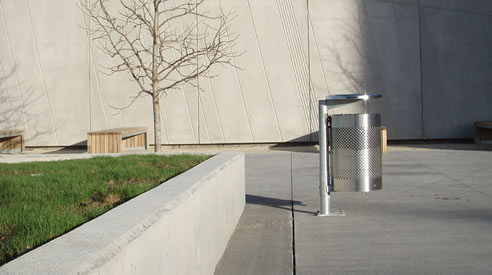 Hydro Construction Products is an exclusive supplier of MEA Group's landscape drainage channels, galvanised steel mesh grates, storm and electrical pits, and other world-class drainage solutions. Known for their water management products, Hydro struck up a partnership with the German-based drainage experts to further equip the building and construction industry of Australia with the high-quality resources to build better infrastructure.
MEA Group's drainage division is one of the leading manufacturers of drainage systems on the global scale. The list of high-profile projects on their r®sum® includes air force airbases, international airports, Formula One circuits, vehicle test tracks, and hundreds of petrol stations around the world. The MEA® catalogue continues to expand, catering to a comprehensive range of applications, including infrastructure, traffic, urban architecture, industry, home and landscaping.
MEA® GaLa proves to be the most popular choice in the Hydro lineup for gardens and landscaping projects. Robust yet affordable, the landscape drainage channels and grate systems deliver excellent performance in a variety of domestic installations, such as driveways and courtyards. But heavier load applications entail a more accurate set of requirements. Hydro keeps it covered with another specialised line of drainage solutions: MEA® Supreme.
MEA® Supreme landscape drainage channels are manufactured from polymer concrete: an innovative, eco-friendly material made of natural minerals, such as quartz, basalt and granite, mixed with resin bonds. The result is an eco-friendly material that exhibits high strength and resistance to chemicals and corrosion. The lightweight channel body of MEA® Supreme provides facility to heavy loads on the surface, while protecting groundwater below from chemically aggressive substances.