Launching New Expert Door Hardware Specialist Service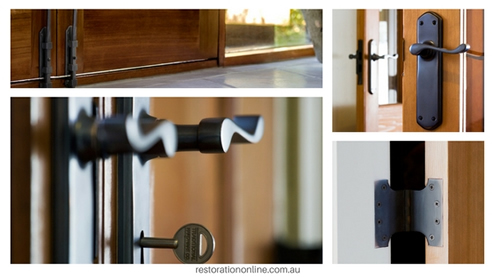 Restoration Online is always looking for ways to improve your renovation experience. The newest advancement in upgrading your restoration hardware service is the launch of our new Door Hardware Specialist Service.
Our door hardware consultants assemble a package for you that helps ensure that you have everything you need for the job. We decipher the door schedule to put together a comprehensive door hardware package for you. We then send all the door hardware you need to complete the job directly to the renovation site. All that remains for you is to install the products.
Simply provide us with a door schedule or house plan and let us know what style and finish of door handle your customer is after. If we have any further questions, we will consult with you at that time.
While this service is usually provided for builders, designers, and tradespeople, the service is available to anyone.
For more information, please call 02 6355 2003, and our friendly service staff will be happy to answer any questions you have.
Take full advantage of our free service and send your door schedule to sales@esalesgroup.com.au