Stainless Steel Balustrade Melbourne from Hi-Tech Stainless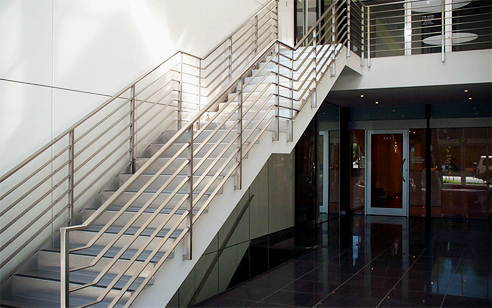 Hi-Tech Stainless Fabrications offer high-quality stainless steel and glass balustrades for both domestic and commercial applications. With our wide industry experience and expertise, we can deliver fabricated stainless steel solutions to your exact specifications. We understand that every project has its unique needs and it is our goal to offer products that best suit the functional and aesthetic needs of your space.
The major advantages of stainless steel balustrades are their strength, durability, requiring low maintenance, and are easy to clean. These features make stainless steel perfect for residential and commercial spaces. Our stainless steel balustrades are built to last, can stand the test of time, offering a modern luxurious appearance with clean lines, and suit all types of internal and external applications including:
Balconies.
Decks.
Staircases.
Ramps.
For more information, visit www.hitechstainless.com.au.