Stainless Steel Shower Drain: The New Hydro Performer Series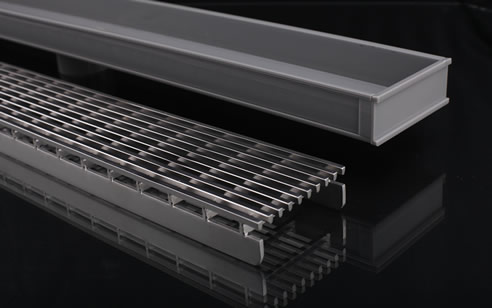 Hydro Construction Products are proud to present a brand new line of stainless steel shower drain solutions - the Hydro Performer Series. For over 15 years, the Australian-owned and operated company has established an admirable reputation within the water management sector of the building and construction industry. Based in Victoria, Hydro aims to further improve the design, production and distribution of drainage products for both commercial and domestic applications.
Hydro Performer Series: Stainless Steel Shower Drain Solutions
Hydro envisioned the Hydro Performer Series to be the ideal linear shower drainage system to "perform for your budget." Through dedicated research and innovation, the product development team at Hydro has designed a comprehensive range of stainless steel shower drain solutions, including stainless steel floor wastes and channels.
The Hydro Performer Series is a high-performance range, featuring architectural wedge wire grating and tile inserts, specially designed to blend seamlessly with the floor surface. With removable grates and hair strainers, the Hydro Performer Series guarantees highly efficient water flow, as well as hassle-free cleanup in any application.
Floor wastes from the Hydro Performer Series include the Heelguard grated floor waste, and a tile insert floor waste. Fabricated from #304 stainless steel, Heelguard is a square style floor waste with a removable wedge wire grate and hair filter. It is available in a 120 width, 120mm length, and 25mm depth with an outlet size of DN80.