Schüco Thermally Efficient Doors and Windows from Capral Aluminium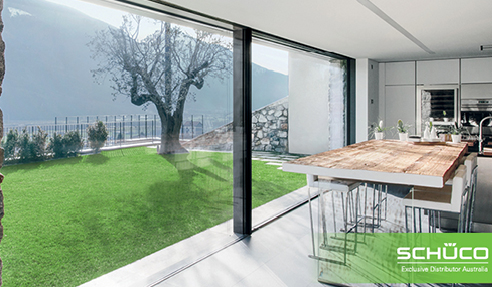 Schüco is known for having set a high benchmark for their innovation, technical excellence, and thermal efficiency in Europe with their aluminium doors and windows. Capral Aluminium are proud to be the exclusive distributor of Schüco in Australia. The Australian market demands a greater aesthetic appeal with higher performance, and Capral Aluminum believe Schüco products offer the ultimate door or window solution, including for architecturally technical applications.
Capral Aluminium offer in Australia from Schüco;
Sliding doors.
Folding doors.
Hinged dooors.
Operable windows.
Fixed windows.
For more information, please visit www.capral.com.au.