Sheet vinyl wall and floor surface - Lonseal from Geo Flooring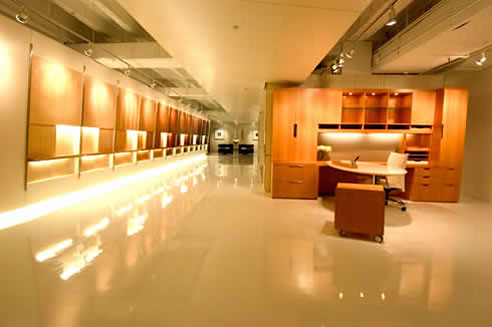 Introducing LonStage UV White!
Lonseal has been producing innovative flooring and wall surfacing for over 30 years.
Lonseal's range is quite extensive and has embossed and smooth surfaces as well as timber surfaces.
Lonseal's LonStage UV White was installed in the Decca Showroom at the Chicago Merchandise Mart, which won the prestigious NeoCon 2005 Best Showroom Award for large showroom.
The UV finish is dry to touch and does not contribute to dirt accumulation accustomed with white floors, and traditional acrylic dressings which give the wet look. The UV finish is easy to clean and is highly stain resistant.