Capral Amplimesh® ClearGuard® security windows and doors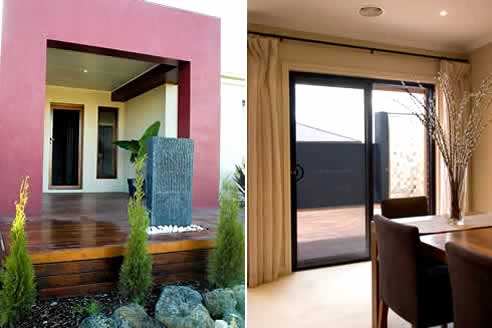 According to the Australian Bureau of Statistics, more than a quarter of a million households in Australia were victims of a break-in during last year (Australian Bureau of Statisitcs: Crime and Safety, Australia, April 2005). And while the chance of burglary is extremely high, you can spare yourself the trauma of having your personal property invaded by installing quality security devices.
Amplimesh® ClearGuard® security doors provides a welcoming entrance for your visitors, without compromising the appearance of your home or feature door. The product gives you a clear, unobstructed view of your garden and the outdoors and lets the cool breezes flow through your home.
ClearGuard® security doors may look like a flyscreen, but it is actually high tensile marine-grade 316 stainless steel woven into a find mesh. The strength and composition of the mesh removes the need for security bars on your hinged and sliding doors.
The ClearGuard® security door is assembled using a unique, patented process that eliminates the need for screws, rivets, pins or snap ins. The process ensures that no metal surfaces come into contact with each other, eliminating the possibility of corrosion. The Stainless Steel Information Centre recommends this unique process of fabrication. Visit www.ssina.com for further details.
The special pressure fitting process of placing the stainless steel mesh into the aluminium frame removes the need for mid rails.
The heavy-duty security doorframe and corner stakes are matched with a door closer and three point locks. Which secures the door into the frame at the top, middle and bottom.