KeyWatcher Electronic Key Cabinet from Keywatch Systems QLD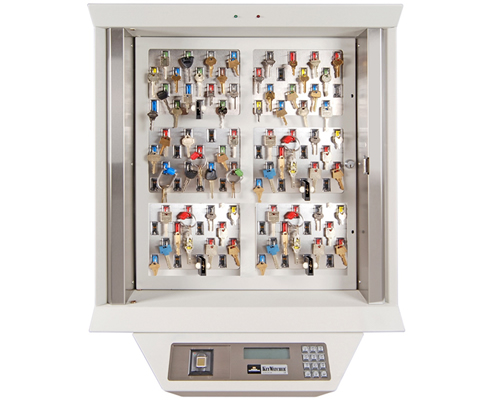 KEYWATCHER 96-KEY CABINET
This 6 module electronic key cabinet is equipped with Six 16-key modules with all the features and functions for control and accountability of 96-keys and 2000 Users.
Expandable in increments of 16-keys up to a 1500 key system using a Single Master cabinet and add-on Slave cabinets.
Perfect for security control and accountability of priority keys in commercial and industrial facilities, issuing master and sub-master keys to tradespeople and contractors at commercial and building sites, minimising onsite delays for contractors accessing keys and maintaining total control and accountability of key usage.