Balcony Waterproofing Membranes from Building Services Australia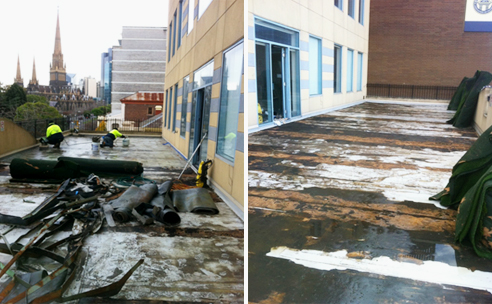 "If it has a balcony, it will leak."
This unfortunate statement was taken from an article titled "Melbourne's high-rise nightmares taking a tall toll on residents and investors" from The Age Melbourne 25th September 2016.
There are several key points within this article I would like to emphasize:
Residential multi-story, multi-dwelling, apartment buildings are experiencing an alarming frequency of building defects, most commonly caused through waterproofing failure.
Balconies were identified as a major cause of waterproofing problems.
This has led to the common assumption that for many multi-level balconies "proper waterproofing membranes are not installed."
The market has inconsistencies about Insurance cover, both from building trade cover and the residential owners cover. Resulting in the building owner necessitating to self-fund the corrections to the building.
The Victorian Government is making new laws to protect consumers whilst also recognising the 'overwhelming majority of builders' do the right thing.