Versatile Granite Interior Surfaces from Granite Transformations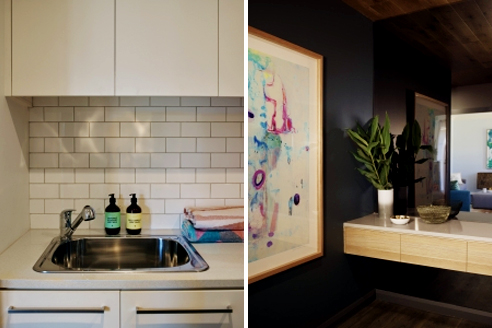 Granite Transformations is primarily known for kitchen and bathroom makeovers, but we can also help with a variety of non-traditional remodels in and out of the house. In fact, our engineered surface is so versatile that it can be used for nearly any kind of projects, including floors, fireplaces, entrance ways, TV cabinetry and more.
Fireplaces - makeovers involving fireplaces are usually very intrusive and disrupting, but that is not the case with Granite Transformations. In addition to our professional installation, our granite surface requires little maintenance for this typically difficult to care for home element.
Entrance & TV Cabinet - The Granite Transformation surface product is incredibly multipurpose and can be used to dress up your lounge room or TV cabinetry.
Laundry - Granite Transformations can create a functional space that will make washing a breeze. With the right layout and fixtures as well as storage and hanging solutions we can make the world of difference to functionality in your laundry.