Hydro Slip Resistant Stainless Steel Grate in Robina Town Centre: A Case Study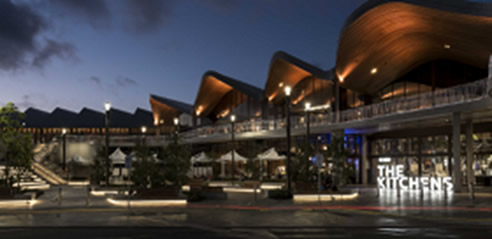 Hydro Construction Products provided a state-of-the-art drainage system with slip resistant stainless steel grates for the recent renovation of the Robina Town Centre. Major expansion projects are underway at Robina Town Centre, the second largest shopping centre on the Gold Coast in Queensland. Thus, Robina Town Centre appointed Hydro Construction Products to deliver the world-class drainage solutions the high-end development required.
Spotlight: The Kitchens at Robina Town Centre
In late 2016, Robina Town Centre opened 'The Kitchens', an upscale food court located in Stage 2B of Market Hall. Billed as Australia's best food court, The Kitchens boasts 40 fresh food retailers, restaurants, cafes and bars, with open kitchens to accommodate workshops and food tastings.