Non-Combustible Cement Composite Panel from HVG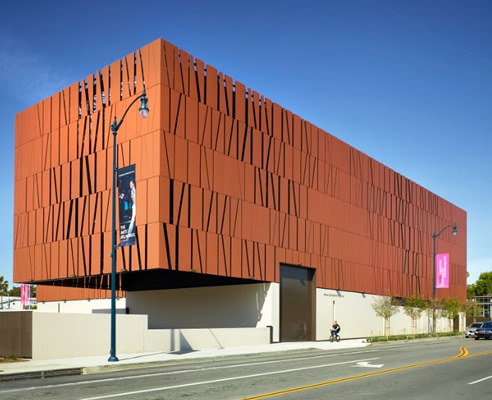 Swisspearl Reflex Amazing Tones - Non-Combustible Cement Composite Panel
Reflex from within the Swisspearl range, is an outstanding performer for consideration when specifying a non-combustible cement composite panel.
The panels are installed as a rear-ventilated system and Swisspearl® reflex panels are rot-resistant, and virtually maintenance free. We offer anti-graffiti properties, are impact and scratch resistant, and have excellent UV performance. The durable finish ensures long-term performance in our harsh Australian environment.
Providing 12 colours in the range, the through coloured cement composite panels have a high quality iridescent surface coating.
Other benefits include long lasting, functional reliability, ecologically sustainable, permanent long-term use, high weather resistance, practical installation.
Changing lighting and angles of vision will produce amazing tones in colour shades. The natural look and beauty of the material with its translucent or pigmented finish and though colour, delivers an exciting option for architectural design.
Download brochure for more information and/or order samples and contact us today