Window Mount Lock Box from KSQ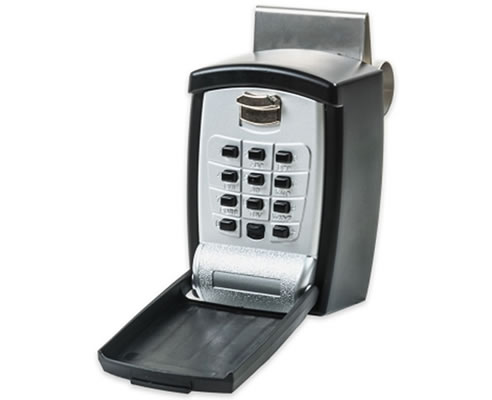 KeyGuard Pro SL-591 is a vehicle window mounted key safe lock box. Big, spacious interior solid alloy and steel construction with rubberised back,stainless steel clip for attaching to vehicle window, alpha-numeric keypad with large push buttons, numbers and letters for setting personal combination, protective keypad cover, large internal compartment to hold key sets, remotes or car keys.
Comes complete with code change tool, ready to install by simply hanging on window. The perfect key lock box for quick easy access to vehicle keys in dealerships, storing share vehicle keys for family, friends to access.