Road and Tramway Upgrade with Rigid Polymer Drainage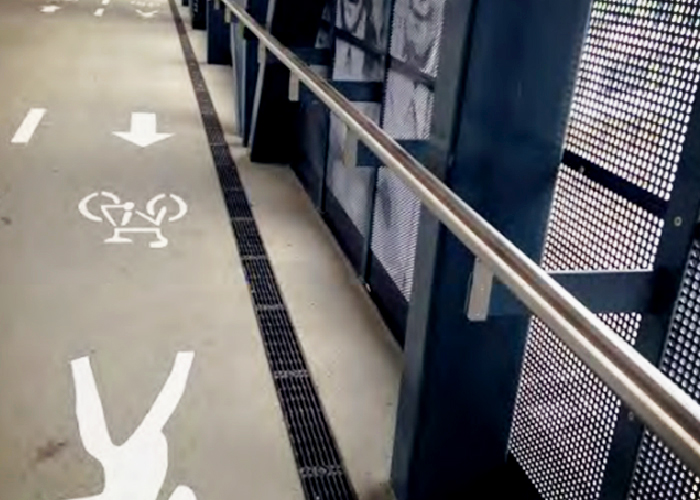 Hydro Construction is an exclusive supplier of MEA Water Management Systems, a globally recognised provider of modular drainage systems in Australia and New Zealand. Hydro stocks a full range of rigid polymer drainage solutions from MEA, ideal for simple to complex applications associated with road, train and light rail projects.
Hydro applies their years of expertise in professional surface drainage in supplying and installing rigid polymer drainage solutions. More than just a supplier, the Queensland-based company is your professional partner who provide technical support including the resistance list, technical data sheets, plus a complete design package with instructions, hydraulic calculations, and computer-aided layout.
Made from polymer concrete, Hydro's rigid polymer drainage solution is the most cost-efficient alternative for roads and tramways. Lightweight, it is easily transported to site plus easy to carry and install; It no longer requires pipe systems and steel reinforcements, saving energy plus labour time and cost. It is also made with natural mineral products like quartz, basalt, and granite mixed with resin bonds for a stronger and longer lasting channel.
Hydro's polymer drainage solutions for road and tramway projects include:
Polymer Concrete Channel Systems - Features constant depth or pre-sloped fall.
Mearin Plus and Expert GRP Channels - Available with optional clip on edge rails to increase fall.
LD Stainless Steel Heelguard Grate - and HD ductile iron longitudinal grate available in different options to choose from.
Polymer Concrete Pits - Offered in standard or custom sizes. Installed with a choice of grates or covers.
Ductile Iron Access Covers - With or without stainless steel or brass edge rails.
Through Hydro's bespoke services, the polymer drainage channels are custom-made per application; Channels are also built with special lengths to perfectly fit tramways. Installation of polymer drainage is performed only by skilled and experienced Hydro specialists.
Get in touch with Hydro Construction for more details on rigid polymer drainage. Visit www.hydrocp.com.au today.