Anti-Slip Polymer Concrete Channels at the Oak Park Aquatic Centre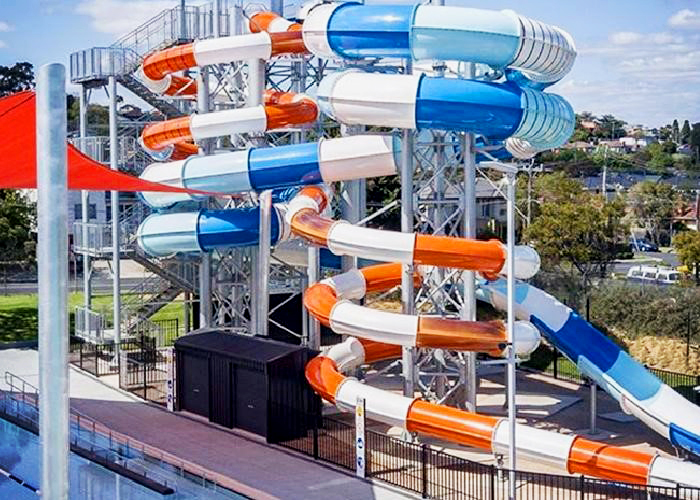 Hydro Construction Products supplies diamond grade anti-slip polymer concrete channels from MEA, certified experts in the manufacture of linear drainage systems locally and internationally. Built with lightweight, corrosion and chemical resistant polymer concrete, their anti-slip channel is the most reliable and cost-effective water management solution for the protection of groundwater from liquid chemicals.
Keeping pace with the relentless advancement of the building and construction industry, Hydro continues to expand not just their product range but also their project portfolio in Australia.
Anti-Slip Polymer Concrete Channels at the Oak Park Aquatic Centre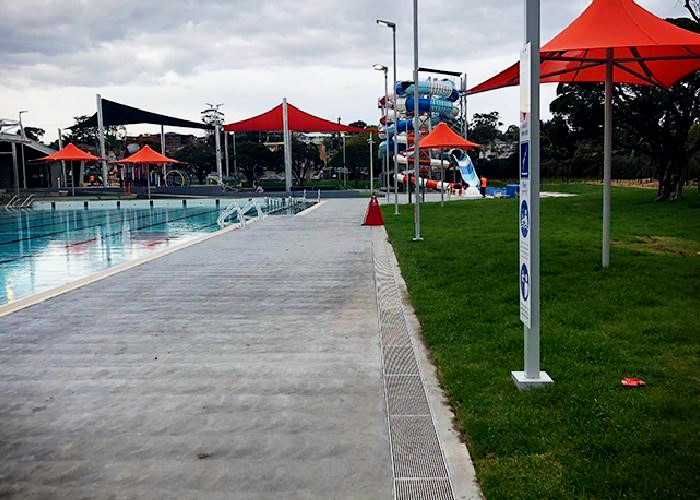 Hydro played an important role in the development of Melbourne's new hub for aquatic fitness and leisure, the Oak Park Sports and Aquatic Centre. Developed by Hutchinson Builders for Moreland City Council, the centre reopened with a new 50-metre outdoor pool, two giant water slides, children's splash area, and a year-round sports facility with a 24/7 indoor gym. It is an accessible facility for all ages and interests.
Taken into careful consideration was a water management system that allows for the free flow of water across the Centre plus the prevention of the accumulation of toxic chemicals that create a health and safety risk.
Hutchinson Builders employed Hydro for the supply of anti-slip polymer concrete channels. Built with polymer concrete, the anti-slip channels have a closed-cell matrix that can resist the ingress of toxic liquids, chemicals, and corrosion, making them the most practical choice for commercial pool area applications. It also boasts an excellent mechanical strength that can withstand compression.
The team installed more than 500 metres of 200mm and 300mm stainless steel edge rails plus anti-slip marine grade stainless steel grates around the pools and within the centre itself.
The anti-slip polymer concrete channel increased the sanitation grade of the poolside area, adhering to durability and anti-corrosion requirements. Furthermore, the stainless steel grates perfectly blend with the design of the Oak Park Aquatic Centre, ensuring that both style and function come together for maximum comfort, safety, and enjoyment of guests.
Learn more about Anti-Slip Polymer Concrete Channels by heading over to www.hydrocp.com.au today.