DIY Outdoor Channel Drains for Home Gardens from Hydro
Check out these DIY channel drains from Hydro Construction Products for a cost-effective, streamlined drainage solution for your home garden or urban application. Their range includes German-made MEA drainage products that are made of high-quality, lightweight yet durable PE/PP plastics and polymer concrete. Hydro channel drains are designed to help specifiers and homeowners alike achieve a high-concept drainage solution with an installation process that is more practical, easier, and faster.
Hydro supplies MEAGARD Polymer Concrete and MEADRIVE PE/PP Plastic channels, both available in different clear opening sizes ranging from 100-150mm. Each outdoor DIY channel drain is offered with multiple grate options, including galvanised steel, stainless steel, and ductile iron for polymer concrete channel drains. Galvanised steel or PVC grating is ideal atop PP/PE plastic channel drain fittings. Grates can be powder-coated in your desired color through MEABEAUTY for higher aesthetic value.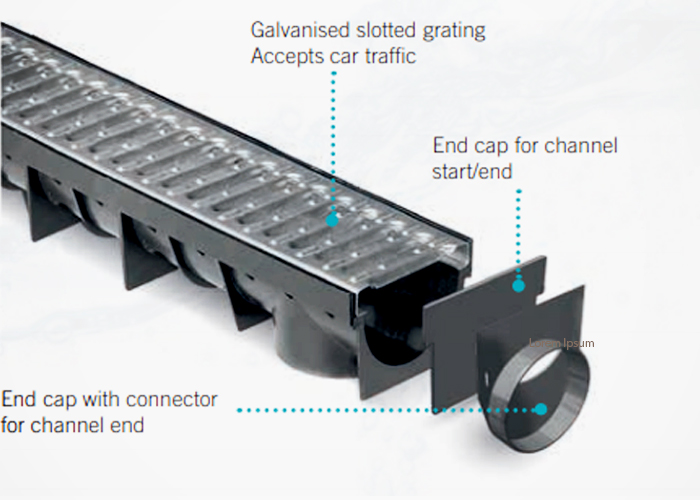 Extensively used in several residential and commercial projects across Australia, Hydro DIY channel drains have proven reliability in terms of their strength and durability. Drainage channels with a body made of durable polymer or PE/PP plastics can withstand use over a longer period when compared to traditional concrete. These outdoor DIY channel drains are resistant to corrosion or breakage caused by heavy rain flows or frosting. For protection against dirt and to prevent unwanted contact with harmful substances, Hydro can also supply end caps with connectors for the channel's ends.
MEA outdoor DIY channel drains from Hydro also weigh considerably less than concrete, hence are easier to transport to and carry on site. Minimal excavation is required while also allowing for single concrete pour, so specifiers can save an incredible amount of construction time and cost. To learn more about outdoor DIY channel drains, get in touch with Hydro by heading over to www.hydrocp.com.au today.