Sun Louvre: Aluminium Sun Control/Privacy Screen available from Pergola Land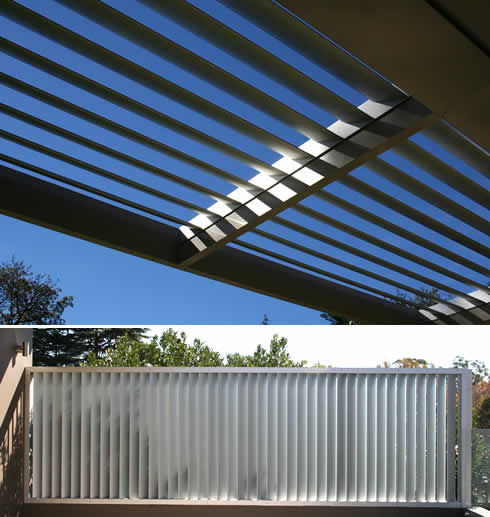 The Sun Louvre is an amazing new product offered by us at Pergola Land. Useful as a sun control device or a privacy screen.
Made by Eclipse, these louvres are created out of aluminium so you will never have to worry about them rusting. Installed with either a fixed angle or motorised louvre blades, in horizontal or vertical positions and will fit in most if not all existing openings.
The fixed angle louvre has the added benefit, when used as a sun control device, is that the blades are set to an angle to allow the warm winter sun in but blocks the scorching hot summer sun.
The job showing uses the Sun Louvre both as a shading device and a privacy screen. The site also incorporates a solar controla opening roof.