The "cosmopolitan heartbeat of a new world city on the rise..." from Shutter Concepts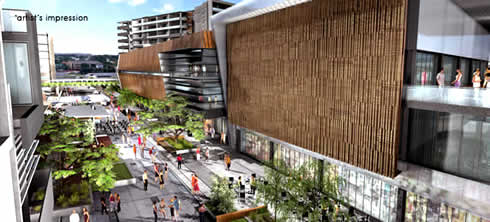 If you haven't heard about it, Portside Wharf located waterside at Hamilton on the Brisbane River is the development taking Brisbane to a new level.
To include exclusive riverfront residences, a European inspired plaza, fresh produce markets and restaurants and the infamous world cruise ship anchorage. Surroundings making a heroic and ionic architectural statement, Shutter Concepts have been awarded the opportunity to be involved in various shading aspects of this development.
Buildings are to include popular screen designs by Shutter Concepts, to provide shading and privacy to the development.
To help take your development into a class of its own, contact the team at Shutter Concepts for information on their full range or louvre, battens and screening products.