Pacific Hoists Quality Lifting Solutions Presents New Corporate Identity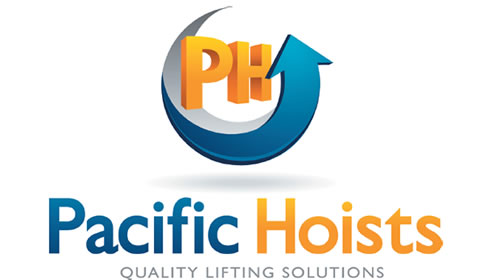 New logo - New branding - New future
Pacific Hoists announced today the launch of a new corporate identity which includes a new logo and corporate colour identity. The new look extends to all forms of internal and external communication and will be implemented as of today.
Chairman & CEO Richard Crake explains: "Pacific Hoists is heading into a new direction. Over the past two years, we have updated our internal and external systems and invested significantly in new technology. All our key staff are equipped with the latest peripheral technologies, including iPads and iPhones; allowing them access to our state-of-the-art Intranet facilities, ERP and electronic sales systems. Our team can now provide immediate product, price and availability information to our distributors and end-users. This complete new system is the first of its kind in the industry. The decision to change our corporate identity was necessary because it visualizes our new direction."
The new logo shows fresh new colours and an upwards open arrow which is firstly a reference to the lifting solutions Pacific Hoists offer and also translates the company's way of thinking - outside the square and open to changes.
The implementation of the new logo has been done immediately for stationary, building signage, external and internal communication documents. Other areas like packaging and labeling will be changed within the course of this year.
According to Crake: "This is the beginning of something very different in our industry. Over the next two months, our new website will be launched which will make a big impact in the industry. We have got big plans; from new products to the latest technology coding. We are very committed to further improve our business on a day to day basis and become the most successful Lifting Equipment supplier to the Australian market".
For further information, contact Richard Crake on 02 8825 6900 or visit www.pacifichoists.com.au.