Lift Serving 24 Hours Sydney from Platform Lift Company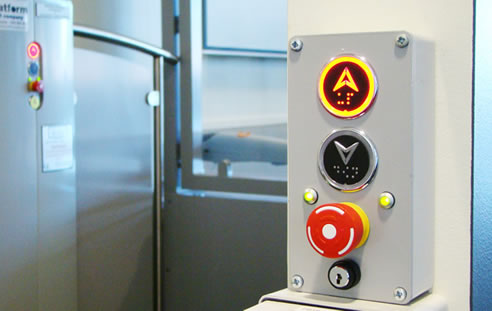 NSW 24 Hour Service: 1300 884 960
Here at Platform Lift Company, we provide 1 year of inclusive warranty with any lift purchase as standard. This includes two visits from a member of our knowlegeable and qualified service team to ensure the best possible operation and longevity of your new lift.
Maintenance information is included in our User Manual supplied with every lift.
We offer continuing service contracts providing ongoing preventative maintenance to ensure our lift's longevity.
If you have any service queries or require immediate service please call 1300 884 960.
Our commitment to customer service
As part of our commitment to customer service Platform Lift Company have a pending ISO 9001 certification. ISO 9001 is a quality endorsed company that certifies a business operates in a disciplined and systematic way.
Who benefits from this? You do!
ISO ensures:
Business functions in a disciplined and systematic way
There is a common, understood system of consistent and repeatable processes
We will experience fewer failures in quality of service or product
Our people are clear about what to do, and how; they do not spend time 'making things up' or 'finding things out' or reinventing wheels
We have more or better business because we can sell to new markets or having the endorsement distinguishes us in the marketplace
We know more quickly if things are going wrong, and where
We stop spending money or time on the same problems - many problems have been resolved permanently. If another should occur, we have the resources and skills to identify and resolve it faster
Better management control and reporting
We do not scratch heads wondering how to respond to tenders or other questions asking about our quality system, because we know!
NSW:
02 9932 3600
VIC:
03 8651 2999
NSW: Balgowlah Business Park, Unit 1, 28-34 Roseberry Street, Balgowlah NSW 2093
VIC: 43 Bakehouse Road, Kensington, VIC, 3031