Stainless Steel Town Centre Drainage from Hydro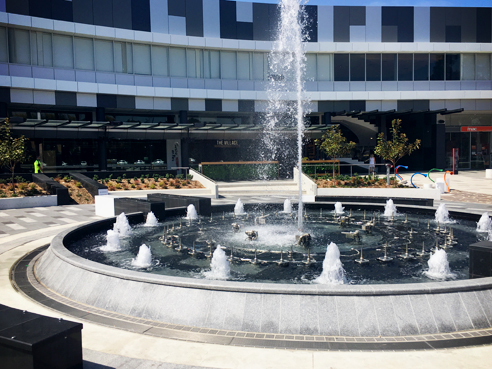 The redevelopment of the Narellan Town Centre is a $200M project seeing the retail space increase from 36,000sqm to 72,000sqm.
The new facility has created an exceptional retail destination for Narellan residents with up to 100 new retailers, over 1,500 new car park spaces and new civil plazas and entertainment precincts.
Hydro Construction Products in collaboration with the awarded contractor Landscape Solutions worked to develop a design solution incorporating Hydro's proprietary and custom made drainage systems.
The project required pedestrian friendly, aesthetically appealing yet low maintenance material. To achieve this, stainless steel SureGrip heelguard and discreet top slot systems were incorporated throughout the design. The unique design of SureGrip prevents the build-up of slippery greases, fluids and mud and no corners or welds to gather debris assisting in cleaning and maintenance.