AirBNB Synchronized Digital Lock from KSQ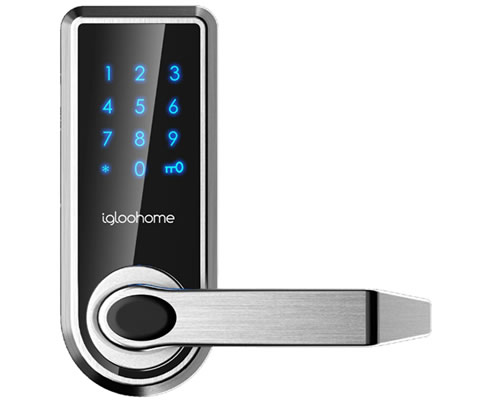 Igloohome latch lever lock.
Igloohome Smart Lever Latch Lock from KSQ offers 24/7 access to your home, rental property or business. Access is gained by sending encrypted keys from the Igloohome App on your phone to anyone, anywhere at any time.
Keys can be sent by SMS, email or verbally and be programmed for 24/7 permanent use, One-Time-Use or Duration Use, where you set the time and date of access and expiry.
The Igloohome Smart Lever Latch Lock is a premium lock with spring loaded latch action that auto locks on the door closure. The Igloohome Smart Lever Latch Lock includes mechanical override keys, PIN access and Bluetooth Key access from all major phone models.
The Igloohome Smart Lever Latch lock features illuminated keypad, lever handles inside and out, instant egress in a single action from the inside handle 4-AA batteries.
Buy direct from KSQ the Australian Igloohome master distributor and save.